Hey guys,
I have to admit, I love spring! It's when the frost finally gets dormant for the season, and we can actually start enjoying life outside again without having to wear 18 different layers of clothing. Summer is still my favorite though, always has been and always will. But while living in the present, here are a couple of things I wouldn't mind having appear on my doorstep by magic this season:
1. "Hello Flawless!" Oxygen Wow Liquid Foundation ($34 sephora.com)Even the bottle looks cool on this product! I love things that have a dual purpose, and this foundation is one of them. I myself experience hyperpigmentation and the oxygen in this formula helps brighten those problem areas. Plus it has anti-aging benefits that are always helpful.
2.SEPHORA Collection Color Reveal Lip Balm ($12 sephora.com) Maybe I'm just super mesmerized by the fact that this balm works with your body's PH to blend into a color to really take into consideration what the actual color might look like, but I don't care! I really want to try this!
3. Girlie bows are something great to go for all year, but I feel like they're especially nice during spring time. ($2.80 forever21.com)
4. I'm in love with cheetah/leopard prints, and I think it'd be really cool to see these paired with anything that you're wearing in that pattern. ($5.80 forever21.com)
5. You know this post wouldn't be spring related if I didn't include a pair of TOMS in here! ($58 toms.com)
6. Lace is a very classic pattern and really big this spring, I especially love seeing them on cardigans. ($78 abercrombie.com)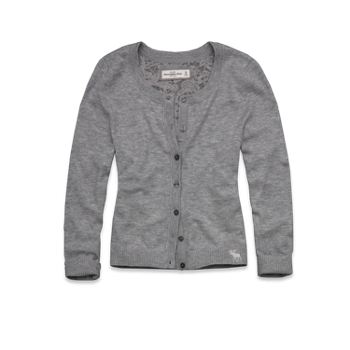 7. Myself and my thunder thighs (hee hee) are super happy that longer in-seamed shorts have stayed in style this season. 🙂 ($19.94 oldnavy.com)