Hey folks!
So I know a lot of people,whether in a relationship or not, tend to hate on Valentine's Day for being a sold-out holiday in terms of just all of the STUFF tha comes with the holidays and how much big brands play into this (I'm looking at you, Kay Jewelers!). But even with all that, I love this holiday! I think its wonderful that we dedicate one complete day to love and happiness and all of that cutesy crap, so I thought I'd take a moment here to celebrate some of the cute things that I thought would be adorable to either give, make, or do with your significant other or even a good friend or family member!
What you can eat (or drink):
-For the beer lover:
Corona and Blue Moon cupcakes!! From a super cute blog site: http://www.ericasweettooth.com/2012/01/blue-moon-and-corona-cupcakes.html
-For the camper:
Heck yes! [pic from pinterest.com]
-For the ultra-feminine type:
[pic from pintereset.com]
-For comfort food:
I love the container! [pic from pinterest.com from the site tidymom.net]
To make:
-For the bookworm:
This is a great idea for someone who's more on a budget! Super cute, too. [pic from pinterest.com]
-For the interior decorator:
You'd have to be a little craftier than average for this one, but I still think it's pretty cute! [pic from pinterest.com]
-For the sentimental type:
[pic from pinterest.com]
Purchase Ideas:
This, my friends, is the Hamilton Beach Brewstation coffeemaker. By far one of the coolest coffee-type machines I've seen since those Keurig type vessels came out. I'm not big on the whole coffee-a-day thing besides the occasional Starbucks, but come on! This thing's like a soda machine! [pic and info from target.com]
-For someone who lives on the luxe side of life: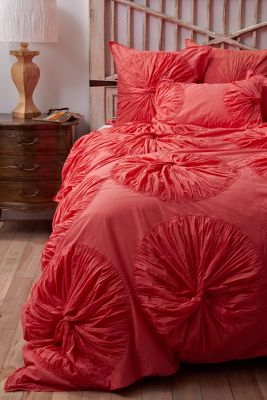 I know, I know, $328 is A LOT of money for a duvet, but COME ON, it's gorgeous. [pic and info from anthropologie.com]
-For the beauty guru:
This is the NARS wicked attraction set. Isn't the name quite fitting? It's a limited edition set which features their best-selling blush in Orgasm and bronzer in Laguna as well as 4 other products. I want it in the worst way! And it's on sale right now at sephora.com.
See y'all next time!